Are You Looking for a Chef Prepared Christmas Dinner
Delivered to Your Home in Greater Victoria?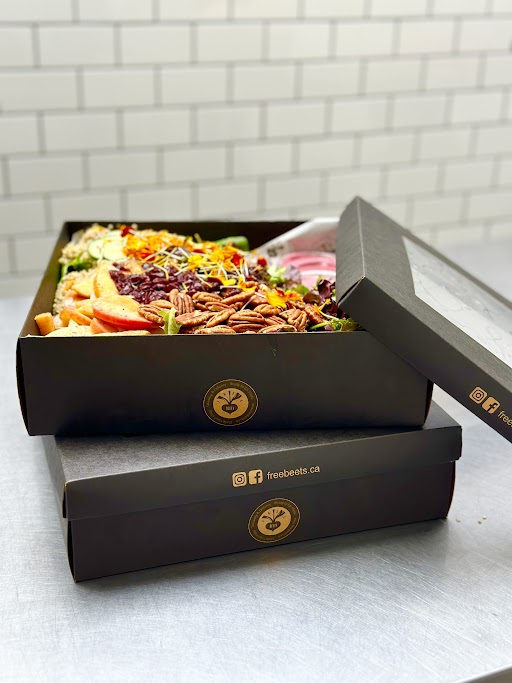 "Get Ready to Savor the Magic of the Holidays with Our Exquisite Christmas
Turkeyfro $200!
At FreeBeets we're not just about healthy meal prep and catering; we're about creating unforgettable moments with our delectable family-style Christmas turkey dinners. Our professional chefs have poured their expertise and passion into crafting a feast that will dazzle your taste buds and warm your hearts.
Succulent Christmas Turkey roulade Roasted to perfection, our turkey is a centerpiece of pure deliciousness, infused with love and seasoned to perfection.
Gluten-Free Delight: We believe in catering to all dietary needs, which is why our Christmas turkey can be done completely gluten-free, so everyone at the table can indulge without worry.
This holiday season, let us be your culinary partner in creating cherished memories. Join us for an exceptional Christmas dinner that embodies the spirit of togetherness. Come, feast with family and friends, and let the joy of the season fill your hearts.
Experience the magic of our Christmas turkey – reserve your family-style dinner today and make this holiday season truly special.
At FreeBeets we will deliver your fully catered Christmas meal ready to eat on Christmas Eve or Christmas Day to Greater Victoria including Oak Bay, Victoria, Saanich, Langford, Colwood and surrounding communities.
Click below and be prepared to be wowed with your family Christmas Dinner Delivered to your Door.
Thank you